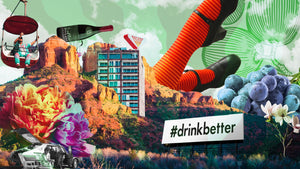 FIND OUT A LITTLE MORE ABOUT US
We are Love Wine
We are are fiercly independent with origins in Jersey, Channel Islands.
Love Wine was created to bring a fun and excitment back into an industry that has in the past been associated with a certain amount of pomp and pretence. We champion new products and small independent companies. We like to be on the forefront of trends
Our aim is to make your shopping experience simple and accessible, opening up the world of wine beers and spirits.
We believe you don't have to be a connoisseur to appreciate wine, the enjoyment of wine ultimately depends on discovering what you like.
The Team
Wesley
Kristina
Plamena
RETAIL SALES EXECUTIVE - PART TIME
Nico
RELATIONSHIP ACCOUNT EXECUTIVE
Katie
Monika
Vicki
Chris
Will
BUSINESS DEVELOPMENT MANAGER
Warehouse team
Mathieu